POSTER PRINTING
Get an instant quote for online poster printing
POSTER PRINTING FROM ONLY $272.00.

LOOKING FOR SOMEWHERE TO GET YOUR POSTERS PRINTED?
Get a free online quote now for poster printing! Top quality printing at the best possible price.  Free Shipping included throughout Australia.
Available as A1, A2 and A3 sizes
Gloss, matt and board stocks available for your posters
Get an instant quote for posters for quantities from 250 up to 10,000
Our Online Printing Portal posters pricing has options for 115gsm gloss, 150gsm gloss, 170gsm gloss, 170gsm matt, 250 gsm gloss and 350gsm board
Other sizes and stocks available upon request
Posters are a great way to draw attention to your sales, specials, events and promotions.
Gloss finishes will give your posters vibrant colours which look fantastic in a retail environment.
Our A1 posters are an ideal solution for ceiling suspension.
If you need posters that have different specifications to those that are listed above, give us a call on 02 4306 0583 and we can organise a quote for you.
When you use our printing services you will receive top quality printing products. We back our printing services with a 100% satisfaction guarantee.
NEED TO GET A PRICE FOR POSTER PRINTING?
To get an instant online quote for poster printing click the button below and you will be taken to our online printing portal.
POSTER SIZES
The image below is a diagram of poster sizes lined up next to a sheet of A4 paper to give you an idea of the sizes.
A3 is 2 x A4 pages, A2 is 4 x A4 pages and A1 is 8 x A4 pages.
Our posters are available in A1, A2 and A3 sizes.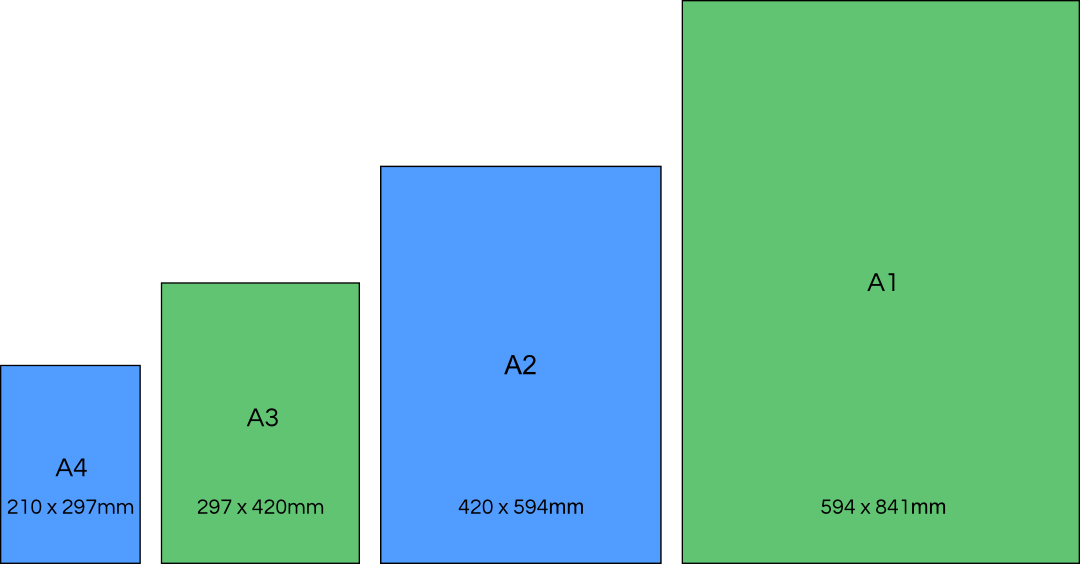 ARTWORK SPECIFICATIONS FOR POSTER PRINTING
When your artwork is ready , before uploading we recommend that you download our Print Ready Checklist to make sure your job will be of high quality. We only accept adobe PDF files with the following attributes:
300 DPI resolution
2mm bleed
Crop and bleed marks included
Fonts outlined, text no small than 5pt
Everything important 2mm (minimum) from trim line
All colours are converted to CMYK
If you are printing your posters for the first time we recommend that you use our "Please Check my Artwork" option. It is only $20.00 and this way we can check that your artwork will give you a high quality product.
If you require assistance with your artwork you can click here to go to our contact us page and send us your brief and details. Otherwise you can give us a call on 02 4306 0583.
PEOPLE THAT PURCHASED POSTERS WERE ALSO INTERESTED IN THE PRODUCTS BELOW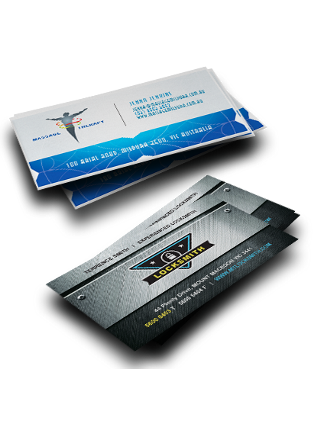 Business card printing from only $66.00.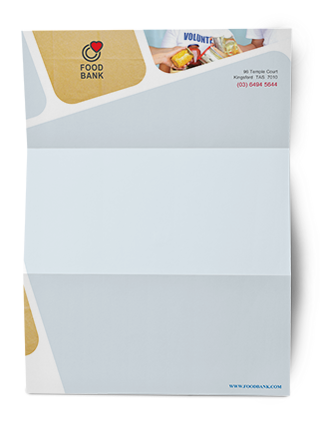 Letterhead printing from only $134.00.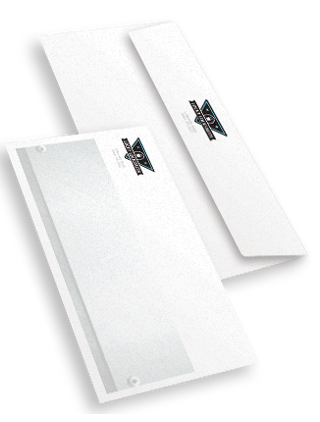 Envelope printing from only $253.00.