CALENDAR PRINTING
Get an instant quote for calendar printing

Online Calendar Printing
Making sure you have top quality printed material for your marketing is crucial to giving a professional image for your business.
Our online printing portal gives you the ability to get an instant quote online. If you are happy with the price you can upload your artwork, and send it to our print queue. We will get your job printed and delivered to your door with the minimum amount of fuss and stress.
Our prices are competitive and best of all our printing jobs come backed with our 100% satisfaction guarantee. Our prices also include free postage Australia Wide.
Browse through the items below and click on the learn more button to get more information.
If you can't find what you are after click here to go to our product range that is available through our online printing portal. Our online printing portal gives you the option to get quotes for tent calendars, fridge calendars and posters that can be used for calendars. If you need a different type of calendar give us a call on 02 4306 0583 to speak to one of our consultants or click here to go to our contact us page and send through your details along with the job description and we will organise a quote for you.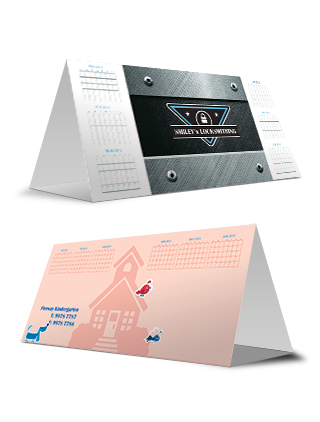 Tent calendar printing from only $183.00.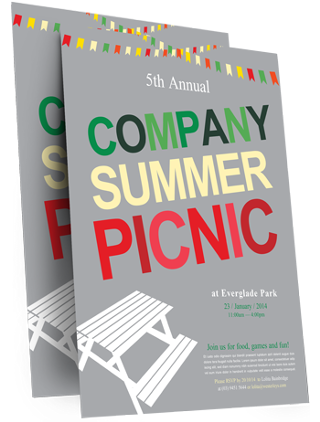 Calendar poster printing from only $272.00.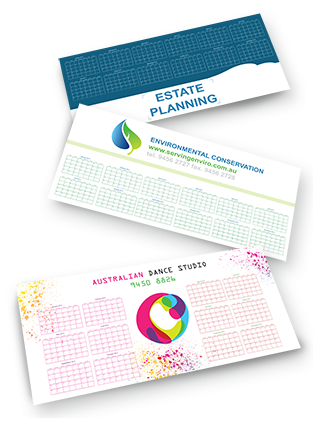 Fridge calendar printing from only $398.00.